Sichuan Pepper is a pepper with a very special flavor and scent. Native to China, Sichuan Pepper has woody notes as a prelude and then a powerful and very warm flavor. Its scent is very lemony and a little resinous. It is a fresh, fruity and spicy pepper with a little bitterness. It is an ideal pepper to spice up both savory and sweet dishes.
Bay Power: 8/10
Main Notes: An explosion of flavors with citrus and floral notes
Use: Savory and sweet cooking
Origin: Sichuan China
Buy our Sichuan pepper and discover the best recipe ideas with Sichuan berry. At the counter you will buy the best Sichuan pepper at the best price per kilo.
Sichuan Pepper 150g
Discover and buy Sichuan pepper online. It is a berry with an incomparable flavor. You will discover warm and woody notes as a prelude then the characteristic flavor of sichuan pepper with a good length in the mouth.
It is here at Comptoir de Toamasina, the new peppers discovery counter in the world that you will buy a high quality Sichuan berry. You will also discover its history of tips for cooking it, using it for daily sweet and savory cooking.
Sichuan, an incomparable Asian spice.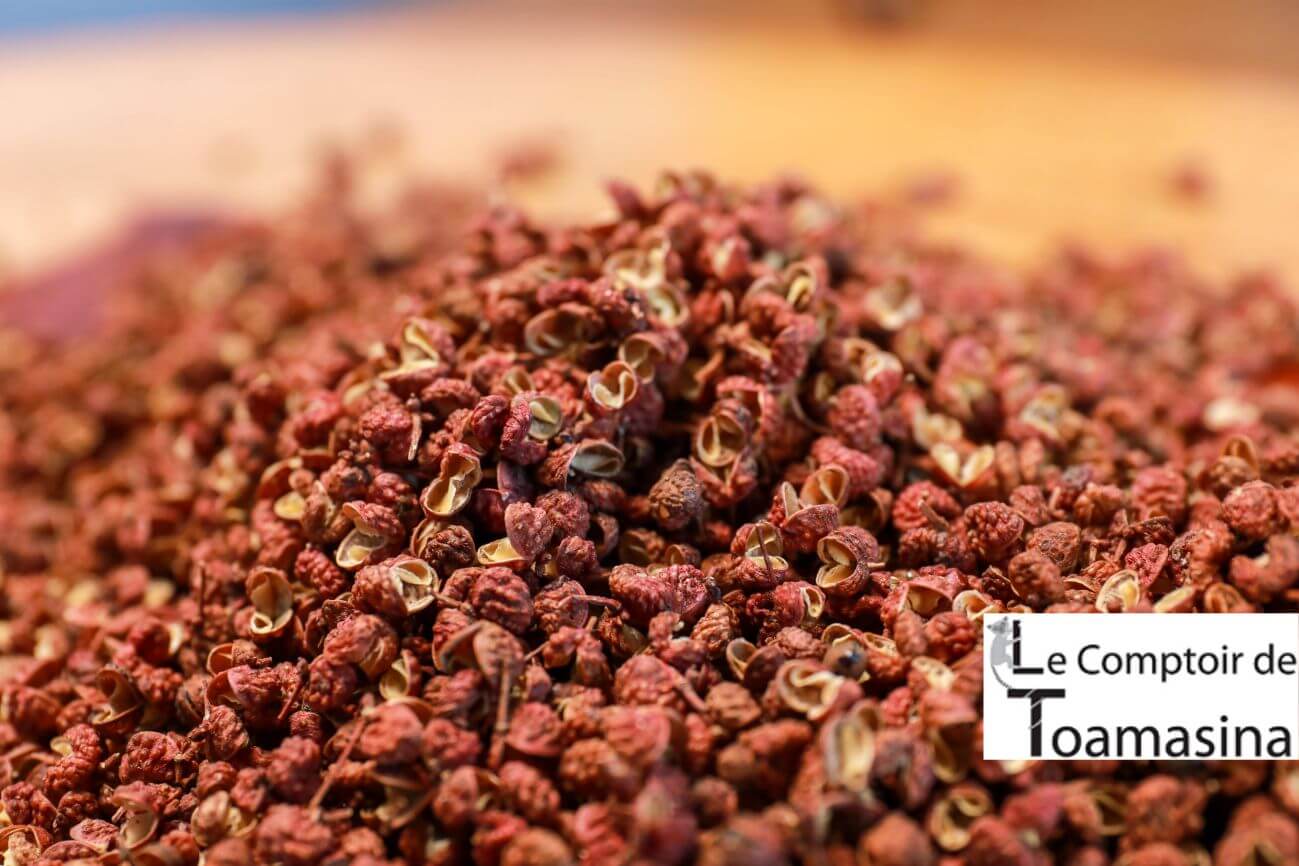 Buy Whole Sichuan Pepper from China online
Pepper is a Bay known since the time of the Doges in Venice where it was very appreciated. Marco Polo was the first to find out in Venice. Sichuan Pepper comes from a small thorny tree in the ash family. This little Sichuan berry is very fragrant but it is only its shell that brings the aroma. It will be dried and slightly crushed.
But beware, sichuan is not part of the piper nigrum family like black pepper from Madagascar. So it's not a real pepper, it's a berry.
But today, we like to call it pepper because it is very famous.
It is first of all the fruit of Zanthoxylum piperitum. A bush that will be about 3m high. It is a berry with citrus notes. It is on the border between pepper and peppery berry. Like Timut pepper, his cousin from Nepal.
All about the taste and flavor of sichuan pepper in the kitchen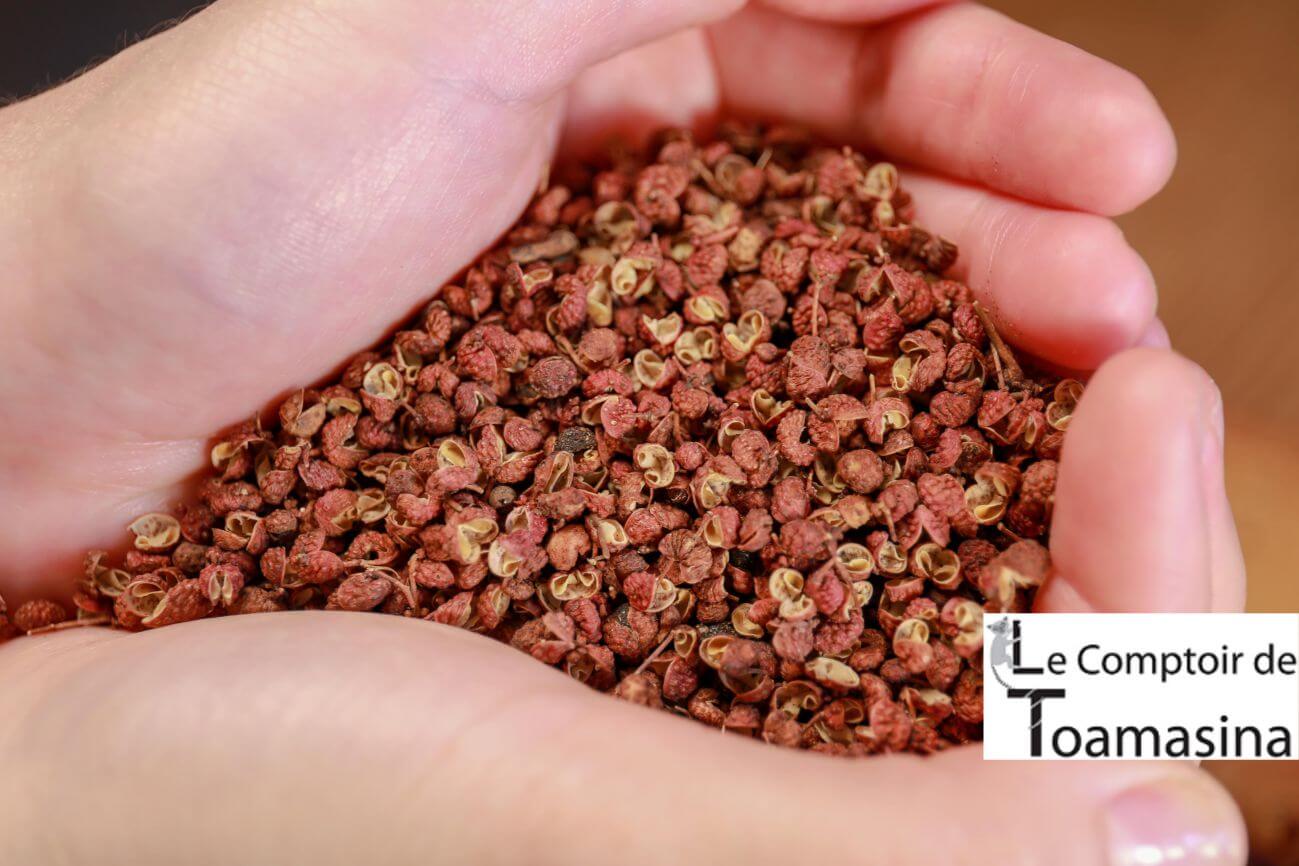 The taste and flavor of Sichuan pepper is unique.
You should know that it is a peppery berry with a slight note of black lemon and it is very fragrant.
It gives the palate a confusing sensation that invites travel and culinary escape for creative cuisine.
In a first aromatic amplitude, you will discover a slight spiciness much less than black pepper, then its citrus notes which will continue towards a feeling of numbness of the papillae because the Zanthoxylum offers this characteristic.
Description:
Product: Sichuan Pepper
Packaging Bottle of: 150g
Characteristic: A surprising character with a fresh and slightly peppery berry to finish on a lemon note
Origin: China
So be careful, you shouldn't put too much in your dish, just a little pinch.
It is a complex and evolving berry on the palate, very different from the pink berry.
Then discover this rare berry, a rare, unique spice with an intense flavor. It is a must in Asian and creative cuisine.
How to use Sichuan pepper in cooking?
This is the question we ask ourselves how to use Sichuan pepper in Sichuan cuisine which is one of the 8 largest cuisines in China see in our daily kitchen for creative dishes.
There are many recipes with Sichuan in cookbooks from Canton, Tibet, Japanese and Asia.
You just have to crush a few berries, see them being grilled in the pan for 1 to 2 minutes before crushing them in a mill.
Always add this berry at the end of the cooking of your dish.
(If you leave it for too long, its flavor will be altered and will degrade its subtle scents).
In Asia we will marry it with beef, pork, duck, white meats. We like to mix it with star anise and tea.
You can add sparingly to your rice and vegetables as well as soups and soups.
It is in China and Asia that is the most used and that it is mixed with the spice blend 5 flavors.
So surprise yourself making salty cuisine with Sichuan pepper and making excellent dishes. Savory and sweet cuisine for dazzling desserts.
Do not hesitate to make a chocolate mousse with this berry to give it a spiciness, in a fresh fruit salad and ice cream and sorbets.
Recipe ideas with sichuan berry - sichuan pepper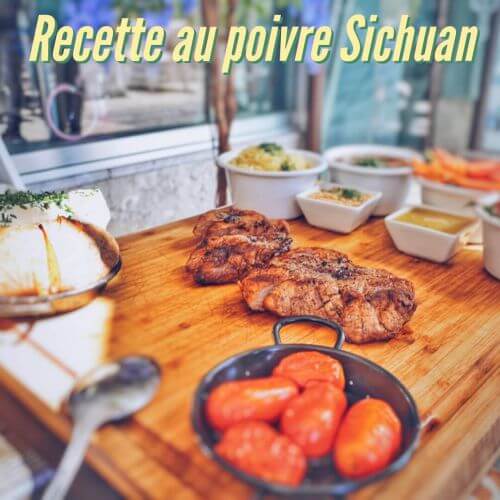 Where to Find Sichuan Pepper Online
Where to find original sichuan pepper, a sichuan pepper berry at the best price with the highest quality.
Comptoir de Toamasina offers you a high quality Sichuan berry, with the demand for excellence. Our Sichuan berry is rigorously selected, we take special care to buy Sichuan berries with an exceptional taste and flavor.
Come and buy the sichuan berries from Comptoir de Toamasina online. We offer packages of the PET bottle with an anti-UV filter or you can adapt to mill sold separately.
Come and discover an exceptional pepper.
Customers who bought this product also bought: