Black Pepper Madagascar 250g
Madagascar black pepper is the best pepper in the world and offers the best value for money. We sell black peppercorns from Madagascar, very high quality, with very large grains. A pepper with a unique taste, fresh and woody with a slight lemon note, a sign of the best peppers in the world. In resealable 250g bag
Pepper power: 6/10
Main Notes: Woodsy and a citric touch
Use: Ideal for all savory dishes, especially meats
Origin: Madagascar
Buy the best black pepper from Madagascar from a land of spices and peppers. A pepper that is magnificent with slightly spicy notes. It is the favorite black pepper of the French. A good loose black pepper from Madagascar.
Black Pepper Madagascar
This is where you will buy the best black pepper harvest from Madagascar. A pepper from the Tamatave region (Toamasina) or from the Great Coast. You will find in our online store specializing in the sale of pepper, a black pepper from Madagascar with slightly spicy notes and a woody and lemony flavor. An everyday pepper.
Madagascar pepper buy at the best price
At Comptoir de Toamasina you will buy the best black pepper from Madagascar in grains
The cultivation of pepper in Madagascar
The History of Pepper in Madagascar
It was the French who introduced pepper to Madagascar in the 20th century by Emile Prudhomme. He is the former head of the national institute of colonial agronomy in Madagascar. Following a trip to Indonesia, Emile brought back pepper plants, which were first grown in Noissy-Be and then in the eastern area of Madagascar. The vine has developed very quickly in the East zone and even on the West coast nowadays. Madagascar is a tropical country and it has two harvests a year in May until July and then from October to November. The production of black pepper is an extraordinary thing.
The manufacture of black pepper in Madagascar
The black pepper bay of Madagascar is picked green, then it will be subjected to fermentation for a few days and dried in the sun. The sun will wrinkle and blacken black pepper seed. The Madagascar pepper offers a fresh and woody fragrance. It is a spicy and very aromatic pepper. You are going to have a pepper with a slightly lemony note. It is the sign of an exceptional pepper, a black pepper of exceptional quality.
Sale of black pepper from Madagascar in grains at the best price
Le Comptoir de Toamasina sells the best black peppers from Madagascar, a pepper rich in flavor and spicy on the palate. The flagship spice of the big island. You will not find any other similar. Our peppers come directly from Madagascar and packaged as soon as they arrive in France. Finally to make it keep all its flavor. We offer the best black pepper from Madagascar at an exceptional price. A peppercorn with a beautiful wrinkled color, coarse grain with a fresh and woody flavor with a slightly lemony base note. Come buy the best of Madagascar online. The Comptoir de Toamasina launched in 2016, the Comptoir des poivres. You will discover our selection of the best peppers in the world, from the best producers.
Description
Products: Madagascar whole black pepper
Quality: Extra
Weight: 250g
Characteristic: A black pepper with a fresh, woody fragrance. Spicy and slightly lemon notes.
Packaging: In sachet
Tips for using Madagascar black pepper
Knowing how to use black pepper from Madagascar in "Le Piper Nigrum" cuisine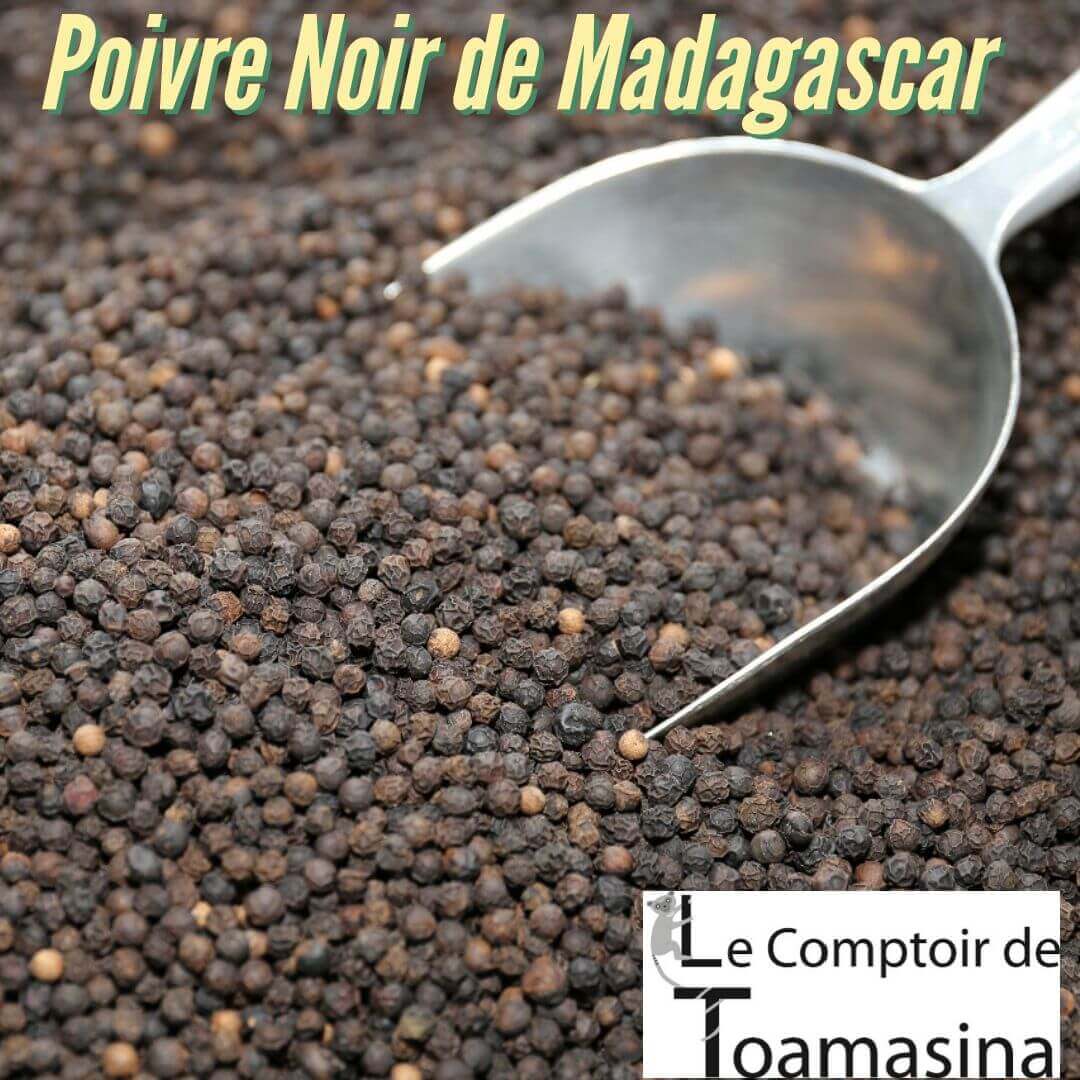 Madagascar black pepper is the most potent of peppers. Madagascar black pepper is also very powerful. Very popular in the kitchen, black pepper will go perfectly with red meats, fatty fish (tuna, sardines, mackerel ...). It is ideal for brown sauces and tomato sauces, pizzas and all vegetables. But Madagascar black pepper can also adapt to chocolate and fruit.
We must not forget that the black peppers of Madagascar gives a strong and powerful accord that will go perfectly with grilled meats.
Recipes with black peppercorns from Madagascar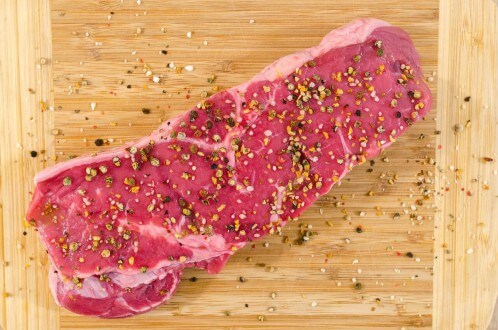 The spices of Comptoir de Toamasina
Le Comptoir de Toamasina selects the best spices from Madagascar and offers them at the best price.
Come and discover our wild pepper from Madagascar, our vanilla pod from Madagascar and don't hesitate to discover the spices and flavors of Brazil Abaçai, the Brazilian brand of Comptoir de Toamasina.
Customers who bought this product also bought: