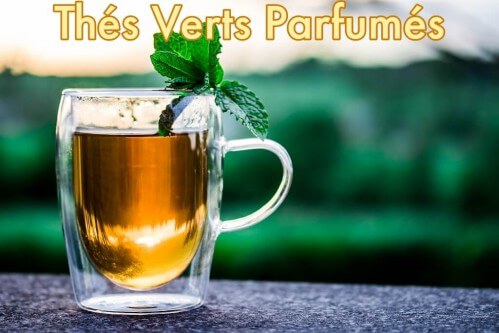 Discover our online store selling scented green tea from around the world. We offer a wide range of flavored green tea at the best price.
But we want to open a new concept in the tasting of scented green tea. Each scented green tea including our range of green tea from Brazil you will be able to discover a report on a state or the history of the scented tea that you buy and in addition a musical break.
We suggest you taste your scented green tea from Comptoir de Toamasina with a musical choice for a moment of relaxation and escape.
Purchase and Sale of Flavored Green Teas
Le Comptoir de Toamasina offers green teas flavored with natural scents.
Discover our Brazilian flavored green teas with our new experience, listen to Brazilian music while tasting our flavored green teas with flavors of Brazil.
Discover our teas with spices and vanilla from Comptoir de Toamasina.
Online store selling the best flavored green teas
The flavored green teas from Comptoir de Toamasina in Lille are subtle and powerful.
The Comptoir de Toamasina Flavored Green Tea is 100% natural, we make our own flavored green teas for original creations.
Our online store offers great flavored green tea at the best price. 
Purchase and sale of green tea flavored with fruits and red fruits. Our flavored green teas are 100% natural for discovering green teas with the characteristic flavor of red fruits.
Our natural flavored green teas preserve the benefits of fruit, particularly for losing weight. Come and discover great green tea flavored with red fruits.
Purchase and sale of citrus green tea. Le Comptoir de Toamasina sells the best citrus green tea in Lille in Lille. The best tea room and tea shop in Lille in flavored green tea. Come and discover our citrus green teas. Buy scented green tea online
Earl Gray Green Tea is the best known flavored green tea. Buy an exceptional Earl Gray green tea online in Lille, at Comptoir de Toamasina. 100% Natural Earl Gray green teas to preserve all of its virtues.
Buy online the best green tea with flowers in Lille. You should know that green teas with flowers are the most popular in the world.
Green Teas with Flowers, in particular jasmine, are the most noble and the most appreciated.
Come and discover green teas with flowers, with rose, lavender, poppies and many others.
Purchase and Sale of Green Tea Scented with Flowers.
Green tea with notes of Brazil
Discover Brazil with our range of scented green tea with Brazilian flavors.
You are going to discover a new concept of shop selling fragrant tea online.
We offer a range of flavored tea with flavors from Brazil with a report for each flavor and a musical experience. For a relaxing and relaxing break.