Box "Super foods" from Brazil
Discover and buy our Box "Super foods" from Brazil. A discovery box with acai pulp powder, acerola, guarana, mate and 2 herbal teas!
Detoxifying and energizing, here are the stars of functional nutrition in Brazil.
Our box is ideal for fitness and detox.
150g acai powder
150g acerola powder
150g guarana powder
90g Brazilian Mate
80g Carioca Silhouette
80g of Araxa Garden
The best box that brings together a selection of super foods from Brazil. This is where you will buy 100% natural super foods at the best price. We only offer you the best superfood powder that we carefully select.
It's here at Comptoir de Toamasina where you will buy the best box of super foods from Brazil and all at the best price per kilo and always of high quality.
It is Arnaud, the creator of Comptoir de Toamasina who selects for you in Brazil super foods ideal for your vitality.
They are detoxifying, rich in fiber, vitamin C, energizing.
Here are the stars of nutrition.
Find in our box the guide to buy and discover our acai, guarana, acerola powder.
Did you know that with our powdered acai you can make frozen acai pulp at home.
Le Comptoir de Toamasina at its Comptoir Brésilien Abaçai is the acai specialist in France.
Our range of acai and superfoods in a box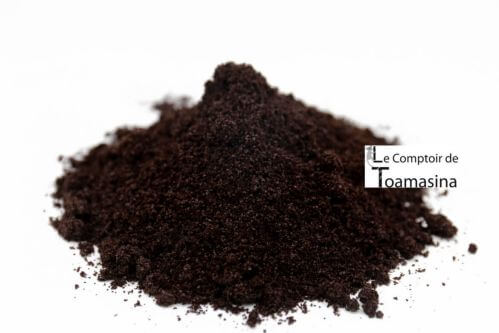 Super foods or superfood in English are foods that are going to be particularly rich in nutrients which are considered to be very beneficial for health and vitality.
In our box we offer you super foods from sustainable and responsible agriculture with sources of antioxidants, omega-3, proteins, minerals, trace elements, vitamins A, B, C.
Our superfoods are 100% natural and we select them directly from the best plantations with strict requirements.
So regain your vitality, energy and your physical and moral well-being with super foods from Brazil.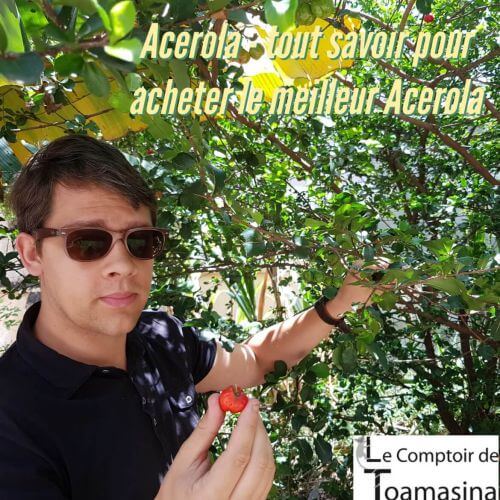 Description of the set of the best Brazilian super foods
150g acai powder
150g acerola powder
150g guarana powder
90g Brazilian Mate
80g Carioca Silhouette
80g of Araxa Garden
Today, we increasingly want to eat healthy for our health and vitality. Thanks to the healthy living environment from California, we will favor foods with high nutritional value.
And a superfood is going to have incredible nutritional value.
An exceptionally high content of essential nutrients, vitamins, trace elements, minerals, fatty acids, proteins, fibers, enzymes, antioxidants but beware a superfood is caloric for some, especially the acai. (Please note that the acai pulp is not caloric, if the acai is 100% pure like our acai powder, 15g of acai is about 70 kcal).
But they are great for the benefits for the body according to studies and delicious to savor on a daily basis.
This is why it is ideal to consume it every day with creative cooking recipes.
It is a nutritional cocktail that will help you to fight against temporary tiredness, increase your metabolism.
Did you know that guarana powder is a powerful energizer, indeed guaranine is the equivalent of caffeine in guarana.
Then discover the properties for each of our product sheets.
What super foods to choose and buy?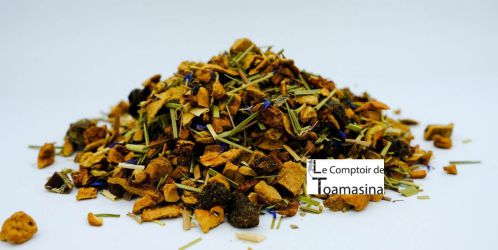 This is a discovery box to enter the world of superfoods and discover a new cuisine.
When you want to go on a diet, you are offered too often, eat that or buy that.
But there can be no effective diet without change in your cooking. This is why our blog, allows you to discover new recipes for healthy eating.
To eat healthy, that's good, superfoods give you freedom for a culinary creativity.
You can start with simple recipes by adding a little acerola to your salad, for example cashews, goji berries, cranberries, blueberries, pomegranate and nuts. But the green vegetables are top, like the spinach, cabbage, broccoli ideal to accompany it with black pepper from Madagascar, cubed pepper or even timut pepper.
Then do not hesitate to sprinkle your kitchen with turmeric for example ginseng and decorate with pink berry.
Adopt super foods in your kitchen to eat healthy and live well
You understand, super foods are good and delicious to consume regularly. So to have a healthy life, buy the super foods Abaçai by Le Comptoir de Toamasina to boost your daily vitality.
It is always a pleasure to revisit everyday cooking with super foods.
Acai berry: It is a star, a prodigious berry that comes from the Amazon. It is harvested wildly, but we prefer to work with plantations that practice reforestation and practice eco-responsible agriculture with in particular health insurance for all employees.
Acai is very caloric but also rich in omega 9 and 6 as well as fiber.
The acai is full of antioxidants, potassium and vitamins. It is known in an acai bowl but it is super good to use in fish and salad.
The acerola: The acerola is a barbados cherry. On the other hand as its name indicates it comes from the Cerrado region it is here that it will flourish. She only lives 5 days then she rots.
After its harvest it is a race against the mounts which will start. You must reduce it to powder within 24 hours to 36 maximum so that you have the best acerola powder.
Be careful, acerola in Brazil does not contain less than 17% of vitamin C. And we have never encountered in Brazil an acerola powder less than 17%.
It is the winter harvest that is the best in vitamin C. It is not the red cherries that contain the most vitamin C, but it is the green cherry that will contain the most .
Guarana: You are here in the presence of the superfood star to fill up on energy. Guarana will increase your metabolism, reduce your appetite and above all will keep you awake all day or all night.
Why we are talking about the decrease in appetite, simply because the Indian tupi-guarani hunters always take guarana when they go hunting to suppress hunger and take it during times of famine.
Mate: We invite you to discover mate by going to its product page. It is the national drink in Argentina, Uruguay and southern Brazil
The Aixa carioca and garden silhouette herbal tea are original creations that we have developed in Brazil according to local custom. You will discover the benefits of plants in regenerating and tasty herbal teas.