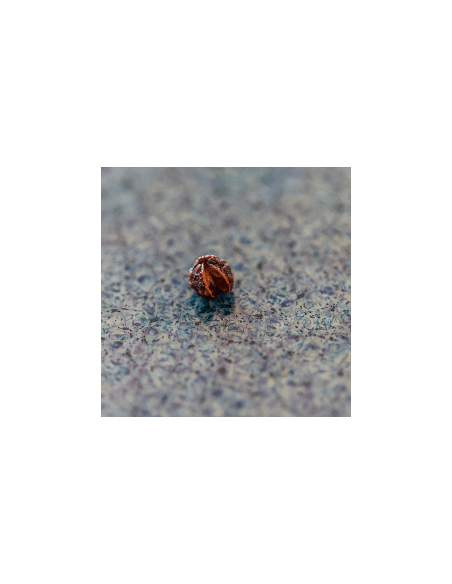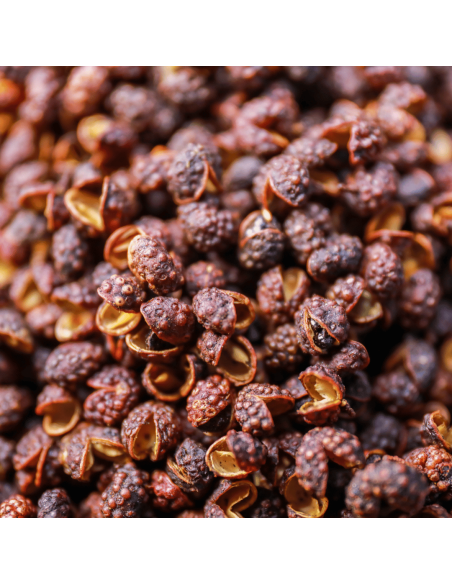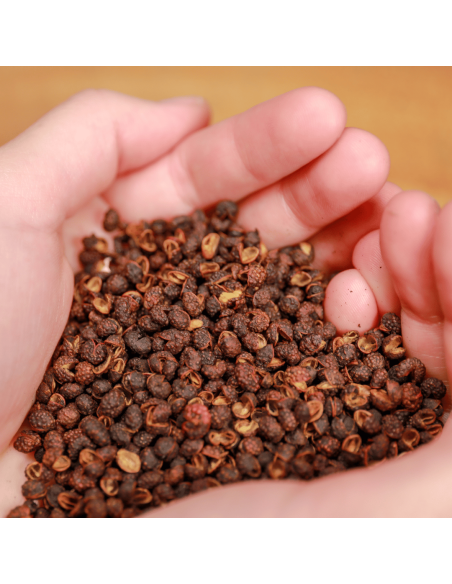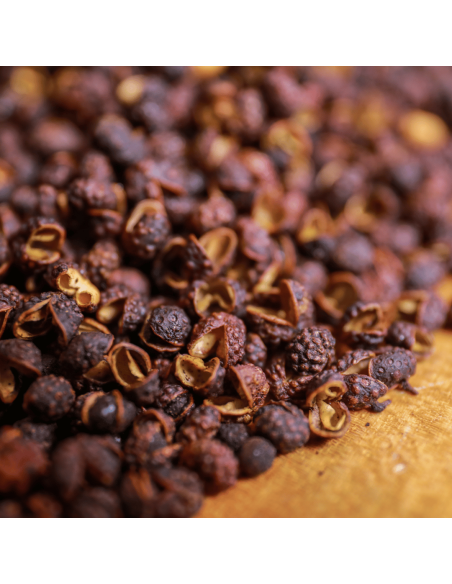 Timut pepper or Timur berry is a rare and extraordinary pepper. Timur Bay is surprising on the palate with notes of citrus and more specifically pink grapefruit. A culinary invitation to make fish and salad. In a 30g bottle of Timut Nepal pepper or a 120g and 500g sachet. Buy the best timut pepper at the best price per kilo.
Pepper power: 9/10
Main Notes: Citrus and pink grapefruit notes
Use: Salads, meats, fish, vegetables, fruity and chocolate desserts and Asian cuisine
Origin: Nepal - Himalayan foothills
Timut pepper of a rare quality that will transform your creative cuisine into a firework of intense flavors. Buy timut pepper from Nepal at Comptoir de Toamasina at the best price per kilo.
Timur Berry - Nepal
Timut pepper Nepal or Timur bay Nepal
An Rare and exceptional Pepper, Timut Pepper or Grapefruit Pepper, Timur Bay
Timut pepper (timur berries) - purchase, use tip and recipes
Timut pepper from Nepal who are you? I am the bay of timur but my notary makes me need the name of pepper. I have magic notes that range from pink grapefruit to citrus notes. On the palate, I have an incomparable length, very long citrus notes. I come from the foothills of the Himilaya in Nepal, in particular from Langtang and Surkhet.
We like to associate myself in the kitchen with white meats, fish, vegetables but I do wonders in cocktails and desserts, especially chocolate.
Timut Pepper is a firework of flavors, love at first sight for creative cuisine. Timut pepper of rare quality and very tasty on the palate at the best price.
What is timut pepper? First of all, the timut pepper originates from Nepal.
It is a pepper that grows only in the wild on a small Nepalese tree in the mountain range of Mahabharat.
Nepalese pepper is also called Timur berry, Timut pepper, Tejpal, Kathmandu pepper, Grapefruit pepper, Nepalese pepper, Pomelo pepper, Timur Pepper timut pepper.
Timut pepper is a very common spice in Nepal, mainly in the Terai region in the south of Nepal. In this region of southern Nepal, timut pepper is consumed daily.
The timut is therefore a berry which resembles Sichuan pepper but in brown brown and in smaller it also has a small black seed inside which is hard and bitter.
You should know that we only consume the pericarp of timut pepper.
To find out more: Timut is part of the Zanthoxylum family, which is the great cousin of Sichuan and Sansho.
The harvest is from August to October. The berry is harvested then put in the sun for drying and finally stored in an attic to finalize the drying.
Afterwards, the berry will be cleaned of its thorns.
To go further: The shrub grows between 800 and 3000 meters above sea level. It is a rare and tasty berry.
Timut Pepper is a fake pepper in the international standard
Although we like to call the pepper Timut, Pepper, it is not a real one because only the piper negrum is a pepper.
A real pepper will grow on a tree and this berry comes from a shrub.
Today the great starred chefs use timut pepper as a pepper.
The Taste of Timut Pepper
Timur berry has a strong smell of grapefruit and citrus hence its nickname of grapefruit pepper.
There are also citrus and orange floral notes with a background of exotic fruit flavor on the palate.
The flavor of Timur berry is subtly fruity, delicately flowery with a slight spiciness and a very pleasant anesthetic sensation.
Buy timut pepper online at the best price per kilo
This is where you will buy the best timut pepper at the best price per kilo.
Timut pepper or timur berry is a rare and refined pepper that will belong to the same family as Sichuan pepper. At Comptoir de Toamasina, you are going to buy a timut pepper which comes directly from Nepal. Le Comptoir de Toamasina is the buying and selling of high-quality timut pepper with an exceptional taste, as it did at the time of the pepper counter in Indochina. Timut pepper is a nice surprise with notes of citrus and pink grapefruit that will enhance your dishes and surprise your guests with an extraordinary taste. A great rare and beautiful pepper.
Product Description
Product: Timut pepper or Timur bay Nepal
Bottle packaging: 30g -120g and 500g
Characteristic: Citrus flavors and more specifically pink grapefruit. An invitation to cook fish, salads ...
Origin: Nepal
Other packaging available: Timut Pepper Freshness Sachet 120g, Timut Pepper 500g economical packaging
How to Use Timut Pepper in the Kitchen
Timut pepper from Nepal is mainly used with fish such as salads. But it is pleasant in all cuisines from salty to sweet, from starters to desserts and drinks.
Timut pepper can crush and roast.
It can be put at the beginning or at the end of cooking.
It is used to subtly enhance the taste of all your seafood and langoustine fish, lobster, scallops, lobster, crustacean. It can also be used in Creole cooking to flavor coconut chicken or in sugar for fruity desserts.
You can add it to fruit salads, a mango or pineapple in a pan, compotes and jams.
How to store Timut pepper?
To store your Timut pepper, you must leave it protected from light and any temperature shock. You can leave it in our specially designed packaging. Packaging in bottle and resealable bag.
A 100% Menu With Timut Pepper
You want to make a 100% timut pepper evening a Nepalese pepper earth evening then we offer you a full menu:
Starter: Crush the timut pepper then sprinkle on your scallops with salt. Brown the scallops in the pan for 30 seconds each side with a good knob of butter. Then you can serve.
The main dish: Take a rumsteak, cut 3cm blocks, then cook it with butter and sprinkle with timut pepper at the end of cooking. Serve with a pan-fried vegetable and lightly sprinkle with timut.
Dessert: Make a grilled papaya with pineapple. Brown the pineapple and papaya for a few minutes and sprinkle with timut pepper.
Native country

BOTANICAL SPECIES

INGREDIENTS

AROMATIC POWER

ALLERGEN

POSSIBLE TRACES OF ALLERGENS

PACKAGING

Preparation / Delivery
Customers who bought this product also bought: