Vanilla Extract Madagascar
Bourbon vanilla extract from Madagascar is an invitation to travel and culinary escape.
Our liquid vanilla extract is very greedy and of exceptional quality.
If you do not have time to open a vanilla pod, then come and use our vanilla extract.
It will take a few drops to pleasantly perfume your preparations.
Main notes: Intense vanilla
Aromatic: An extract of bourbon vanilla pod with the characteristic flavors of Madagascar vanilla
Buy liquid Madagascar vanilla extract. Discover the authentic recipe for bourbon vanilla extract and make dishes with this vanilla pastry extract.
Vanilla Extract Madagascar
Vanilla Extract Liquid Pastry at Best Price
It is at Comptoir de Toamasina, a real Comptoir de la Vanille that you will buy the best quality of pure vanilla extract. You will find the flavor and characteristic of the Bourbon vanilla pod from Madagascar, in a liquid vanilla pastry extract.
The best vanilla extract to our knowledge sold in France.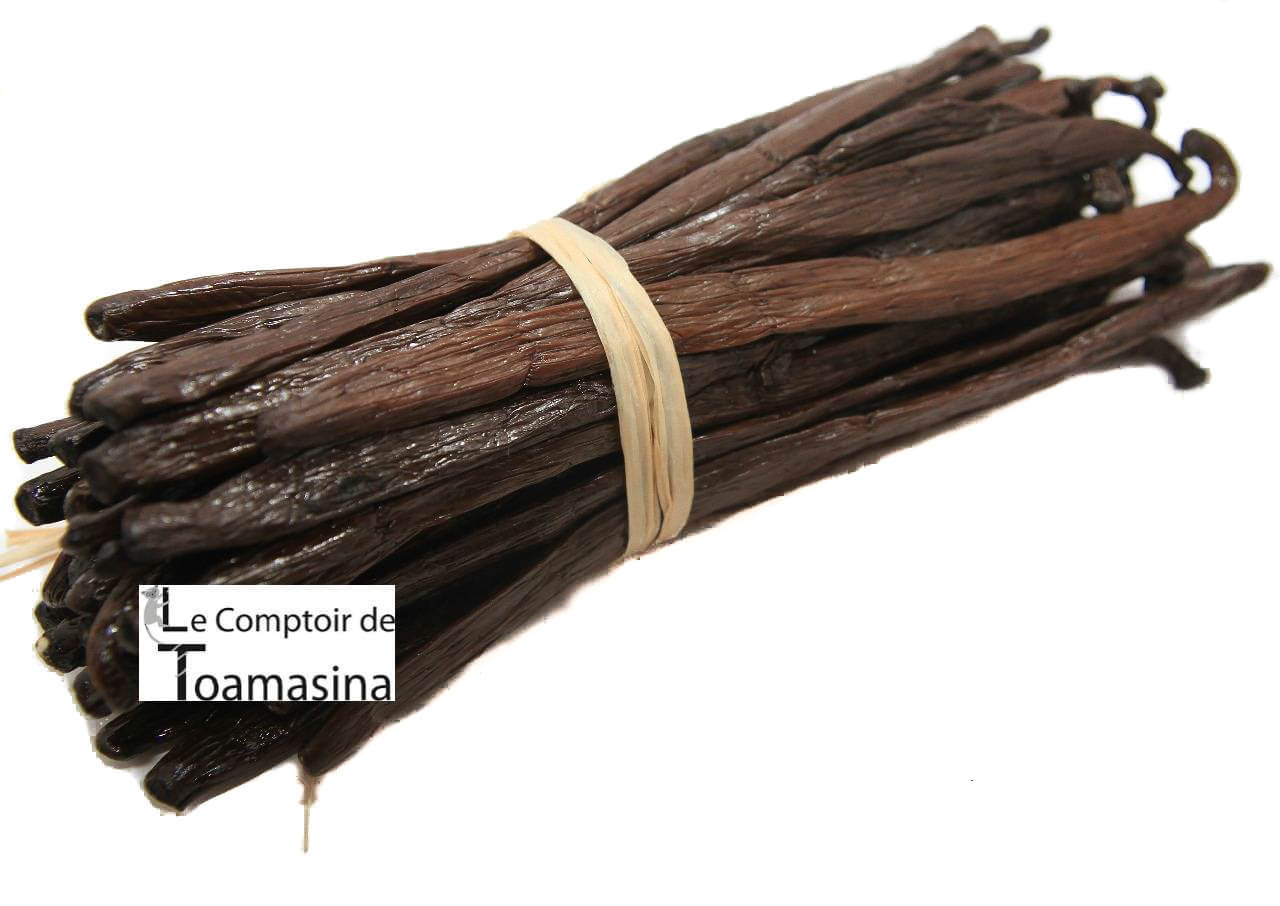 Find the power of Vanilla Bean from the Toamasina Counter, New Vanilla Counter in a vanilla bean flavor or called natural vanilla extract.
Discover our recipes with the best liquid vanilla extract, with an intense and tasty flavor.
Natural Vanilla Pastry Flavor or Vanilla Extract Liquid Pastry
Comptoir de Toamasina offers you to buy a liquid vanilla extract with the characteristic flavor of real vanilla pod.
Comptoir de Toamasina is the expert in vanilla pod 100% from Madagascar, Tahiti, Papua and Brazil.
Ingredients: 250g bourbon vanilla per liter, vanilla seed and sugar.
Dosage: 1 to 2 teaspoons per liter of preparation or kg.
Do not hesitate to discover our Tahitensis vanilla extract
Use of pure vanilla extract
Liquid vanilla is produced as an extract for a greedy and universal use.
Make custard, vanilla sauce, pastry cream, ice cream, rice pudding, egg cream, crème brûlée, with our vanilla extract that is made with the real vanilla bean of Madagascar to make you discover a singular aromatic palette and amazing.
Simply put 2 cc of liquid Madagascar vanilla extract in 1 liter of preparation.
Recipes with Madagascar Liquid Vanilla Extract from Toamasina Counter
Discover a new cuisine, go on a trip the recipes Comptoir de Toamasina and our gourmet vanilla extract.
Cheesecake with fig and vanilla extract

Cheesecake with vanilla extract

Marbled with vanilla pod extract

Vanilla apple cream
* Attention according to our lots, the last step can be simply canceled
Go on a trip with our vanilla pods
Customers who bought this product also bought: