Sichuan Pepper is a pepper with a very special flavor and scent. Native to China, Sichuan Pepper has woody notes as a prelude and then a powerful and very warm flavor. Its scent is very lemony and a little resinous. It is a fresh, fruity and spicy pepper with a little bitterness. It is an ideal pepper to spice up both savory and sweet dishes.
Bay Power: 8/10
Main Notes: An explosion of flavors with citrus and floral notes
Use: Savory and sweet cooking
Origin: Sichuan China
Discover our wholesaler packaging of Sichuan pepper called Suechuan. You will buy in our Counter the best high quality Sichuan pepper at the best price per kilo.
Sichuan Pepper 500g
A real counter of spices and peppers. Arnaud hunter of spices and flavors offers you to buy at the best price per kilo, Sichuan pepper which must be called Sichuan Bay, because it is not part of the Piper negrum.
Did you know that Arnaud, creator of Comptoir de Toamasina, begins his adventure on the spice island, the vanilla islands, that is to say Madagascar.
Since 2010, we have been the specialist in Bourbon vanilla pod from Madagascar.
Here you will buy Sichuan Bay online with the best price per kilo. You will discover, its history, its taste, its flavor and recipes.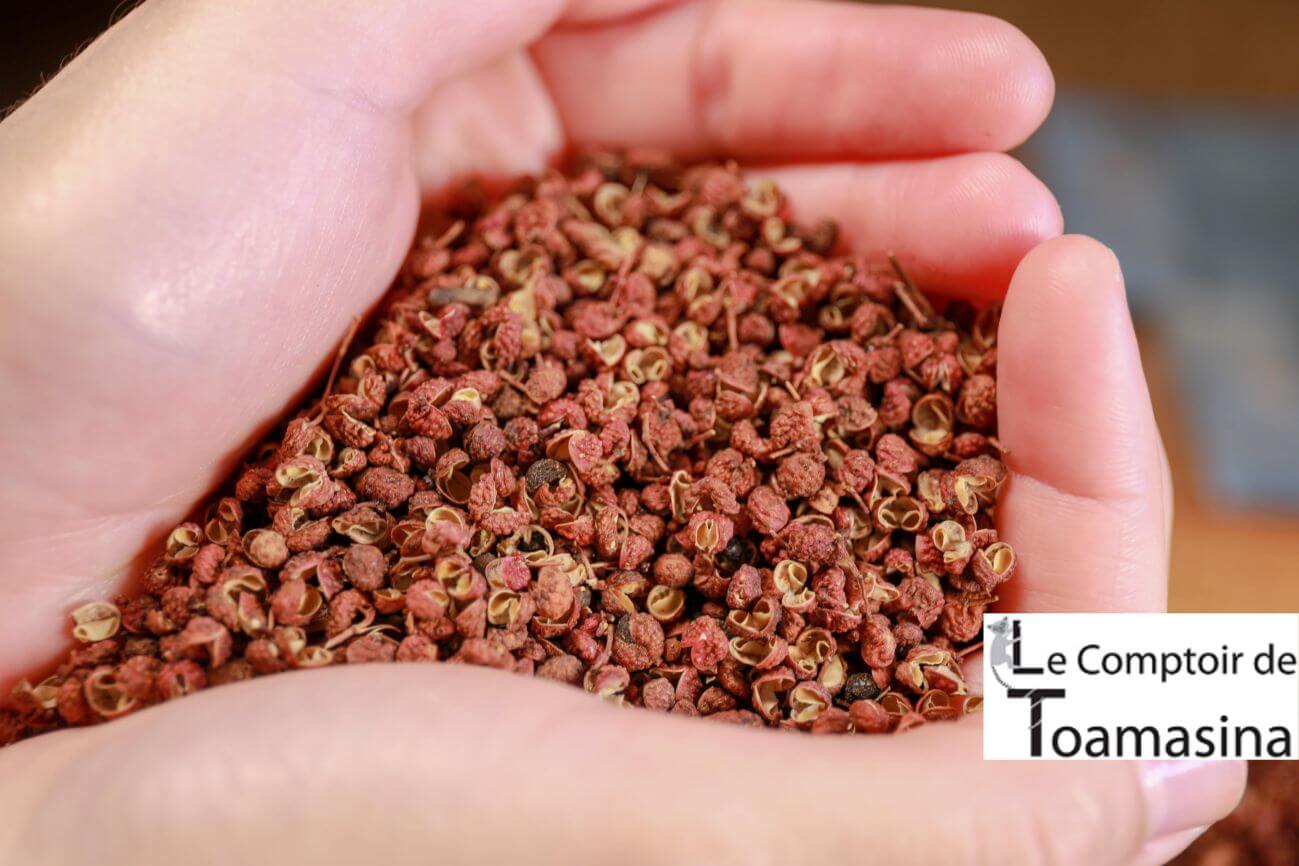 sichuan pepper price per kilo
The price per kilo of Sichuan pepper will change each year depending on supply and demand, but above all on climatic conditions.
But unlike wild pepper, it has very little variation from year to year. This is where you will buy Sichuan pepper from the counter at the best price.
We offer here our packaging, wholesaler, for catering professionals, pastry chefs, chefs, pepper lovers.
It is at Comptoir de Toamasina that we buy high quality peppercorns at the best price.
Buy and Sell Whole Sichuan Pepper Berry from China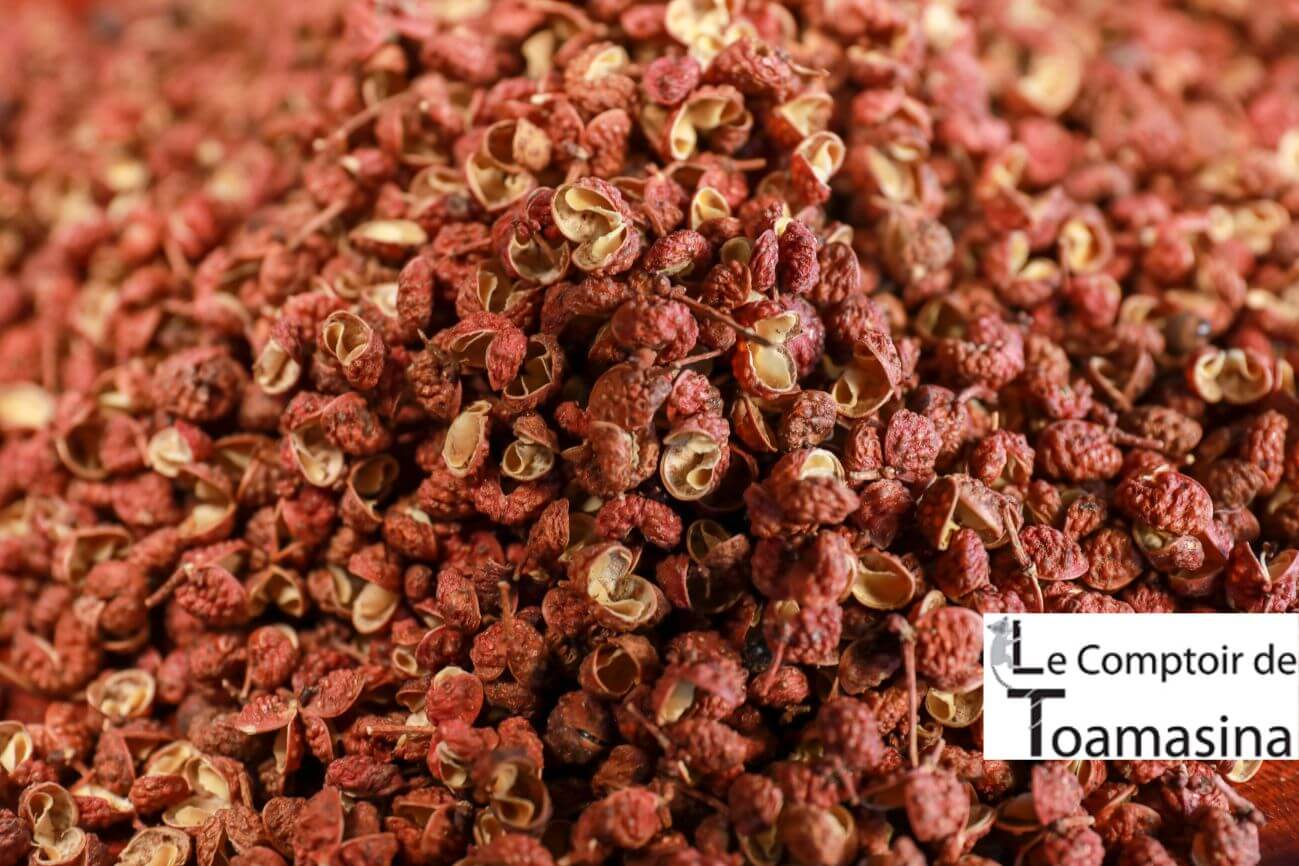 The History of Sichuan Bay
Originally Sichuan pepper or Sichuan pepper comes from Central China or also from Japan. It was brought back to Venice in the 13th century where the nobles of the city of the Doges adored using it because of its extraordinary taste. In the XIX century, it will completely disappear from European tables but it will make its comeback at the beginning of the XXI century. You should know that it is a pepper that comes from a thorny shrub of the ash family. It is very fragrant.
The taste of Sichuan pepper or the flavor of Sichuan berry is very surprising on the palate. You will discover a fresh and slightly peppery berry to finish on a lemon note.
Be careful never to put too much Sichuan pepper, because it has a natural anesthetic effect.
It is a Bay to use sparingly in order to have the best dining experience.
Description:
Product: Sichuan Pepper
Packaging Bottle of: 500g
Characteristic: A surprising character with a fresh and slightly peppery berry to finish on a lemon note
Origin: China
Other packaging available: 30g bottle, 150g resealable bag,
how to mash and use sichuan pepper
Use of Sichuan Pepper in Asian and European cuisine. It's a berry that goes well with fruit desserts but not only. This flavorful little Sichuan berry will look great on pork, duck, poultry and fish. But you can also use it in vegetables and salad. An extraordinary little bay.
To crush the sichuan pepper nothing more simple, you will simply grill it for 1 to 3 minutes in the pan and grind it with a pestle and add it to your dishes.
But toasting it is only for purists it is not mandatory.
So unleash your creative spirit with Sichuan pepper for tasty Asian cuisine conducive to culinary escape.
Easy Sichuan Pepper Recipes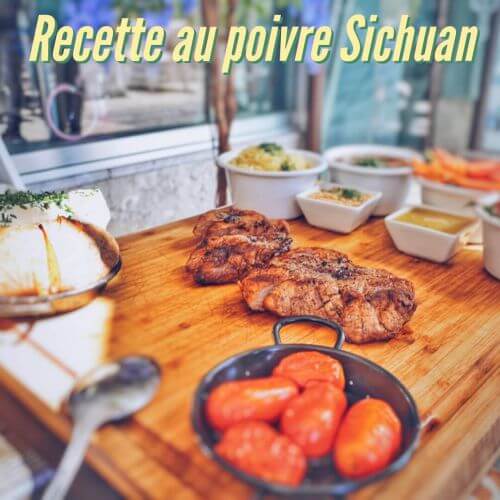 Buy Sichuan Pepper in a delicatessen, Sichuan Pepper Wholesaler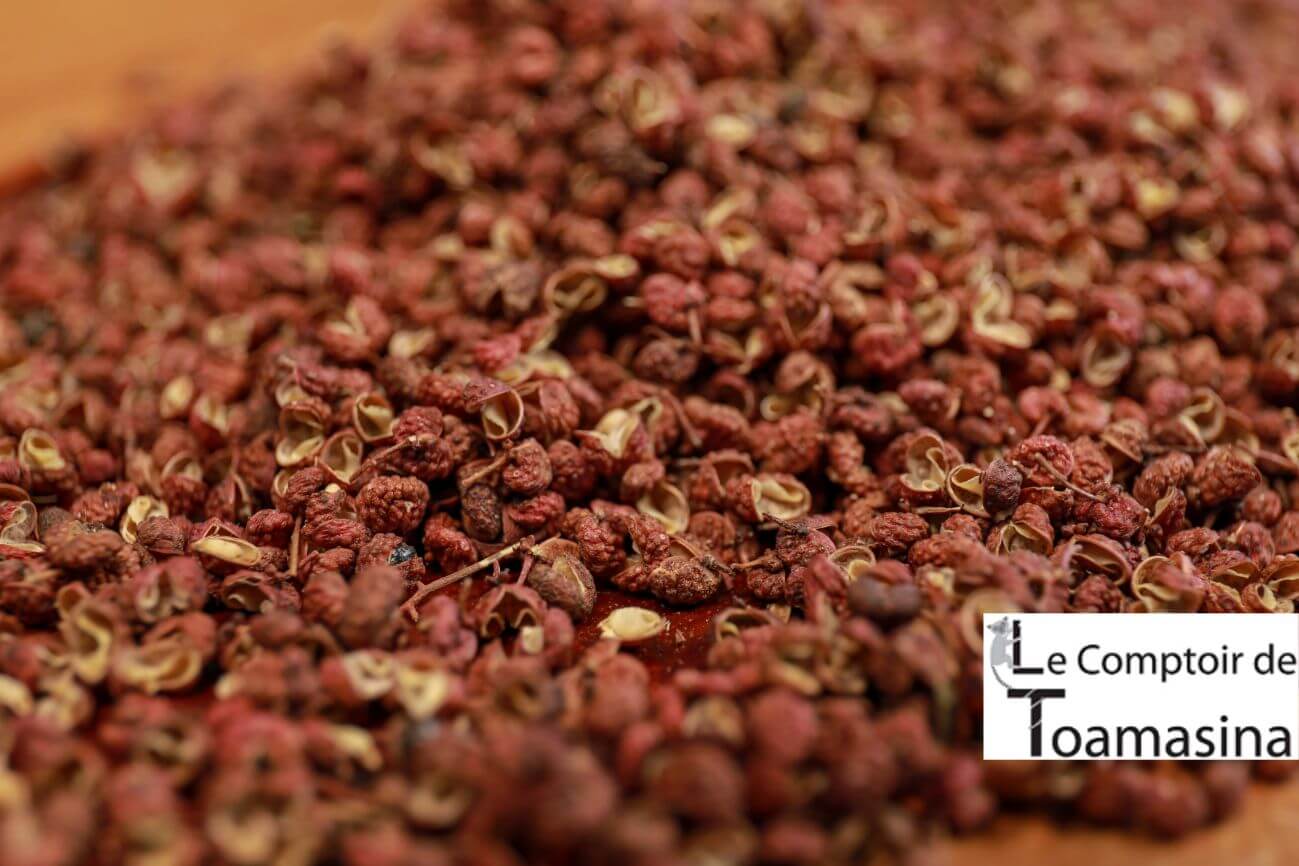 Buy Comptoir Sichuan pepper at the best price per kilo. A very high quality Sichuan pepper.
Customers who bought this product also bought: