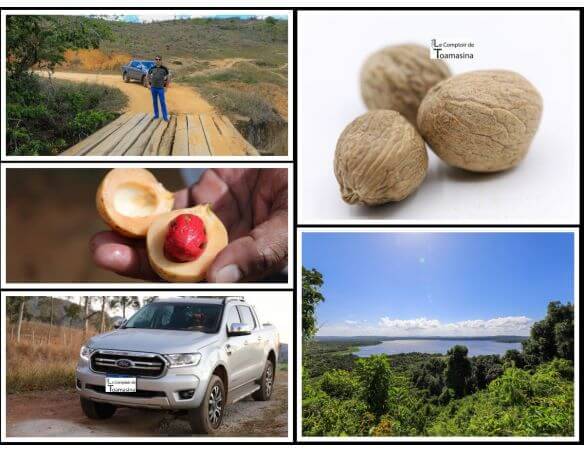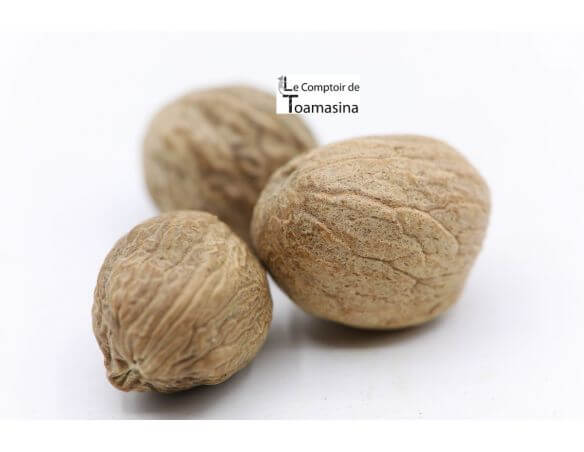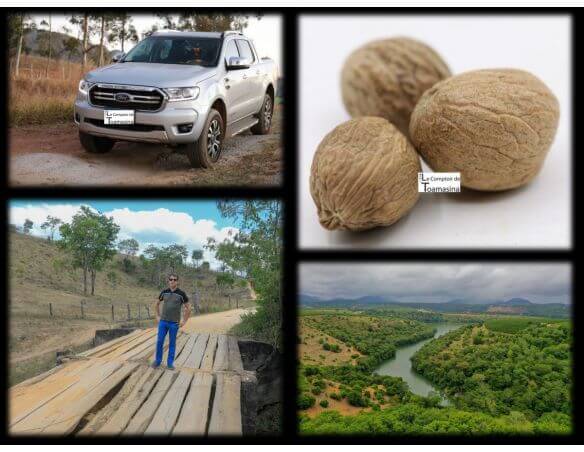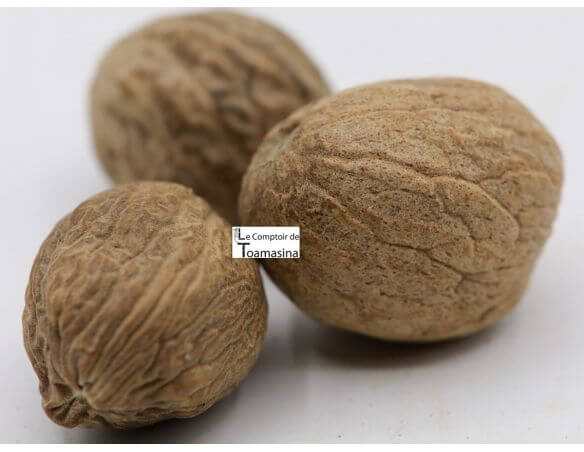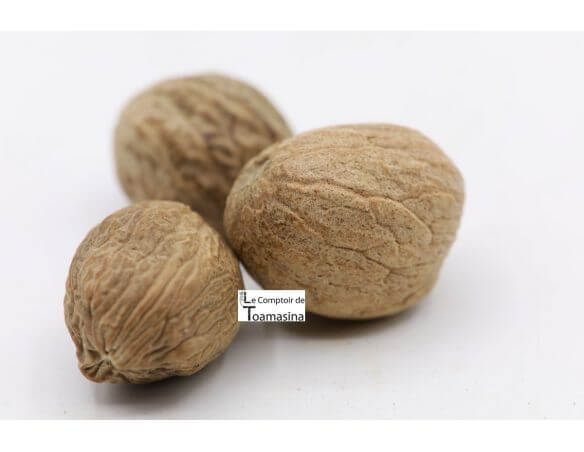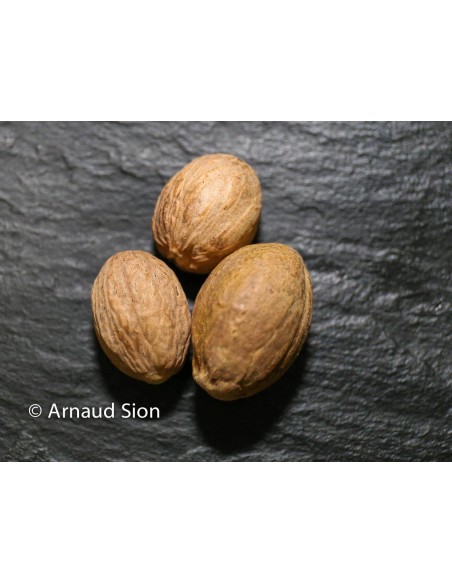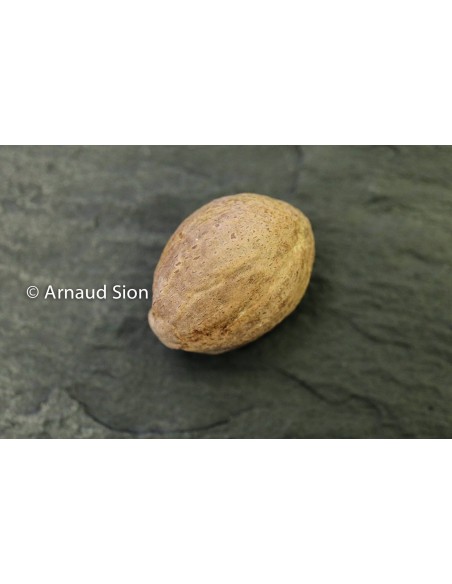 Nutmeg is used in dishes to flavor white or red meats, soups, béchamels, potato gratins, season traditional mash and dishes based on potatoes, vegetables and even certain cocktails
Bottle of 3 nutmeg.
Power of spices: 9/10
Main notes: The characteristic notes of nutmeg
Use: Gratins, potatoes, quiches and sauces
Origin: Brazil and Indonesia
Nutmeg from the best plantations. Arnaud Sion selects for you the best nutmeg with an intense and deep flavor. This is where you will buy the best nutmeg at the best price.
Whole Nutmeg
Online sale of the best nutmeg. Nudes offer the purchase of nutmeg or powder. Come and discover its use, the best recipes with a classic of our cuisine.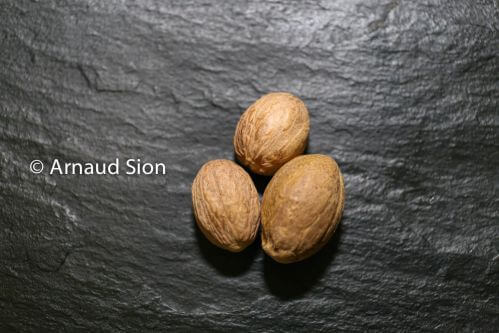 Nutmeg is a great classic in our cuisine. When we speak of botany nutmeg is the albumem of the seed of the nutmeg fruit. The nutmeg tree is a tree which grows in the tropics and which belongs to the family of myristicaceae and this tree can reach 15 meters.
This spice is found in tropical latitudes such as in Indonesia, India, China and Brazil.
Nutmeg is a spice that we will often use for its characteristic fragrance and taste that it will give to cooking.
The nutmeg is the fruit of the nutmeg tree which is made up of several parts:
Core
Nutmeg
Hard shell
Pericarp mace
Mace is very little used in cooking these days. Yet it has a very special flavor.
Did you know: When you visit a nutmeg plantation, first of all it is the intense nutmeg smell transmitted by this tree, you will see a small fruit like a green lemon which is more or less 5cm diameter.
It is the fruit when it is mature, the fruit will turn yellow and split in two to release its shell and mace.
This spice is used today almost everywhere in aromatherapy, as in essential oil, perfume and cooking.
A small thing to conclude it takes about two months to dry the nutmeg.
Product Description:
Products: Nutmeg
Quality: Extra
Packaging of: 3 nuts
Characteristic: Nutmeg which comes directly from the best Brazilian plantations. Nutmeg of exceptional quality.
Packaging: Bottle
How to use nutmeg in cooking?
How you know it is like vanilla pod (Do not hesitate to read our reference article on how to choose your vanilla, how to use vanilla pods and the price of vanilla in France)
It is better to buy it and use it in the form of whole nutmeg and grate it at the last moment to use it in your kitchen.
Ground nutmeg will quickly lose its flavor.
You should also know that we will use very few nutmeg in its recipe, because it is a powerful spice.
How to use nutmeg in creative cuisine?
On We use nutmeg with a grater simply to spice or simply flavor meats, soups, béchamels, gratins, season mash and potato dishes in general, but also vegetables and in cocktails.
This little nut will also enter into the composition of curry, a mixture of 4 spices. We will use it in salty or sweet cooking.
In French cuisine, it is used in particular to flavor gratin dauphinois. The taste of nutmeg is very present, even strong, but does not sting. You can grate it everywhere, but I advise you sparingly. A small pinch will suffice.
But it is ideal for savory pies, vegetables and cocktails.
In desserts you will have to go carefully because this nut and very strong, we like it in autumn and winter with fruits like apple. Add a pinch of nutmeg to your apple sauce.
At Christmas, it is everywhere in gingerbread but also in cakes.
It is the queen spice of winter.
Customers who bought this product also bought: