Wild Pepper Voatsiperifery Mill
Voatsiperifery Wild Pepper is a distant relative of Madagascar black pepper. The Voastsiperifery Pepper means voa which itself will mean tsiperifery which is the Madagascan tree. It is a very rare and very aromatic pepper. Wild pepper is an exceptional pepper harvested by hand. Buy the best wild pepper in the world. Voatsiperifery Wild Pepper in a mill
Pepper power: 10/10
Main notes: Intense vegetal notes and extreme freshness
Use: Savory and sweet cooking
Origin: Madagascar
It is a rare pepper with an intense and exceptional flavor and aroma. The only pepper that is on the verge of extinction due to harvesting methods. Buy wild Madagascar pepper (Voatsiperifery).
Wild Pepper Voatsiperifery Mill
Buy Madagascar Wild Pepper in the Mill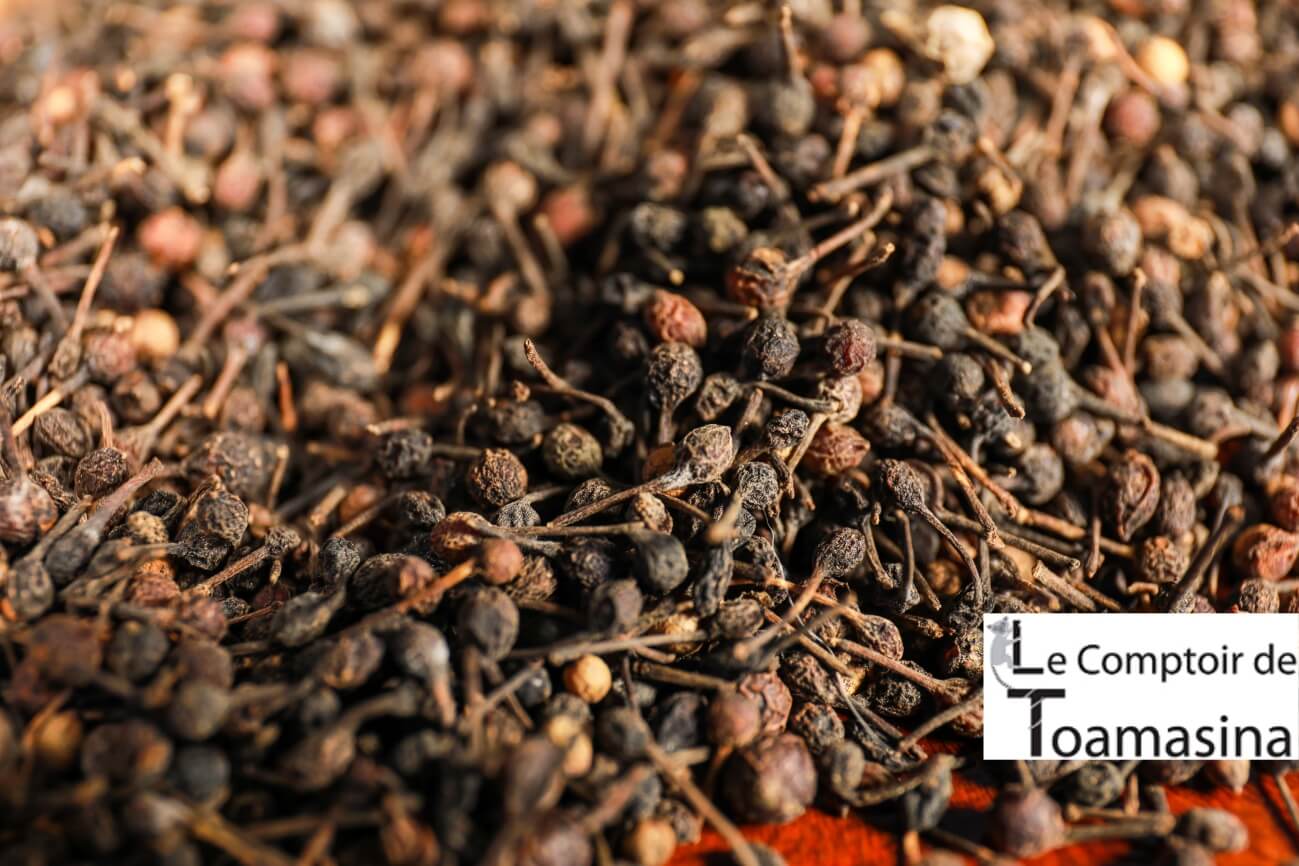 Sale of wild Voatsiperifery pepper in refillable mill. Buy wild voatsiperifery pepper at the best price.
Discover and buy the best wild pepper from Madagascar, also called wild Voatsiperifery pepper. It is a sometimes which cannot be cultivated and which has an incredible flavor and aroma.
Then discover the peppers from the Comptoir de Toamasina.
Le Comptoir de Toamasina, specialist in peppercorns of excellence.
What is Voatsiperifery Wild Pepper?
The Comptoir de Toamasina peppers of excellence invites you to discover the wild pepper from Madagascar Voatsiperifery which originates from Madagascar, also called the big island.
It is a very rare and very aromatic pepper. Wild Madagascar pepper comes from a tropical forest in the southwest of the island. It is a wild variety therefore very rare. We select only the best producers who respect the environment and the harvesting method at the top of the trees, so as not to jeopardize the species.
All about wild pepper from Madagascar by Arnaud vanille the nickname of the creator of Comptoir de Toamasina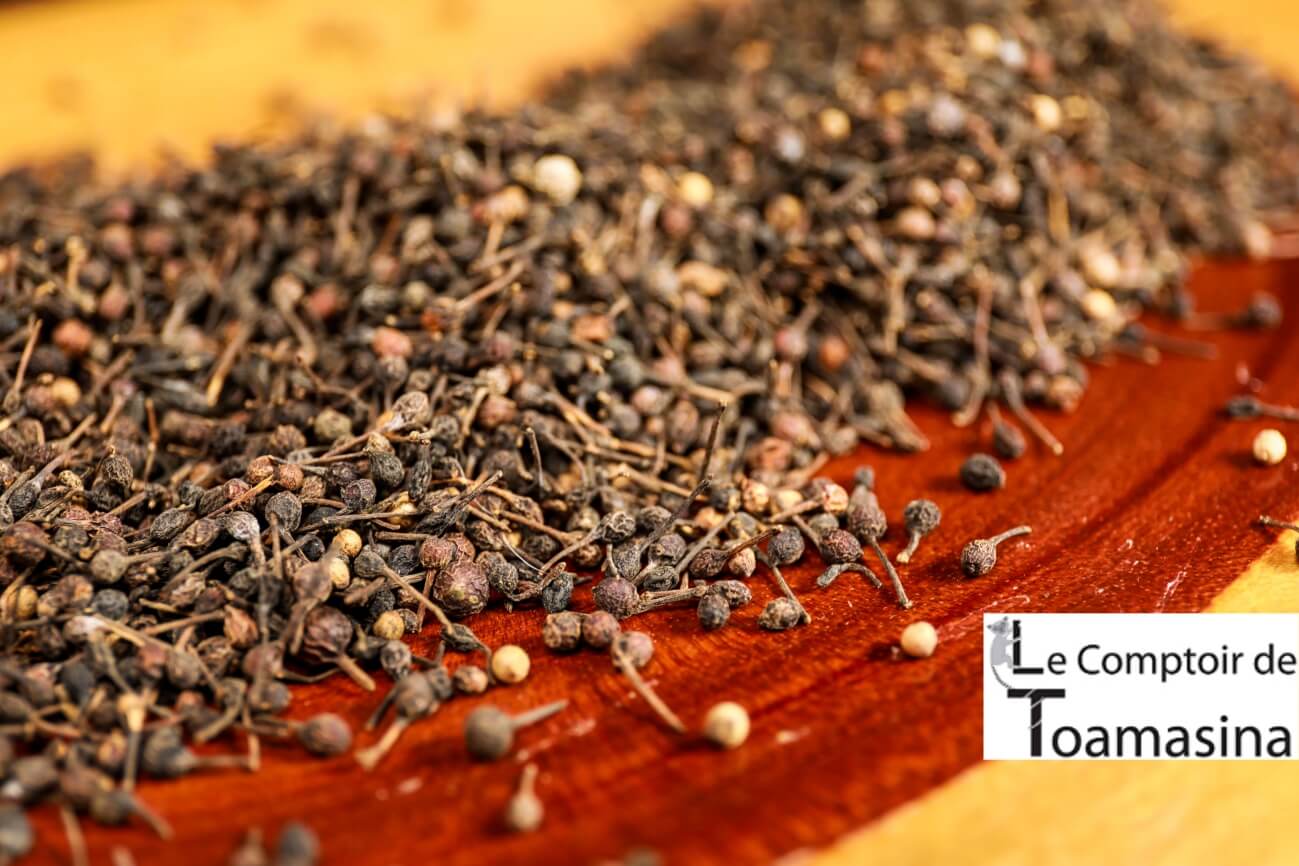 Wild pepper from Madagascar or by name the voatsiperifery pepper is a pepper from the piper borbonense family. It's a little cousin of black pepper, it comes from the same family as piper nigrum.
The wild voatsiperifery pepper grows ideally in southern Madagascar. The liana rises to the top of a large tree.
The tree sometimes measures more than 20 meters high. The harvest of wild voatsiperifery pepper is done by hand. This harvest is very dangerous because the workers have to climb to the top of the tree.
Harvesting may not be mechanized. Nowadays many producers harvest wild pepper from Madagascar by pulling the liana from the ground.
This method will jeopardize the production of wild pepper in the years to come. This practice has a disastrous effect on the ecosystem. For 5 years the wild pepper from Madagascar has been disappearing.
Le Comptoir de Toamasina only buys from the environmentally friendly producer.
The appearance of wild voatsiperifery pepper is strangely resembling the cubbeb, which is also called tail pepper. But in terms of flavor it has nothing to do with it. The wild black pepper from Madagascar Voatsiperifery is a sweet pepper on the spicy level. In fact, it is more a feeling of heat that will invade you than the spicy side. It is a very rich and intense pepper with a very fresh and woody smell
Description:
Product: Voatsiperifery Wild Pepper from Madagascar whole grain
Quality: Extra
Characteristic: a fresh, sweet and very aromatic pepper on the palate.
Packaging: In a pepper mill with or without refill
Creative cuisine with wild Madagascar pepper - all you need to know to use it like a chef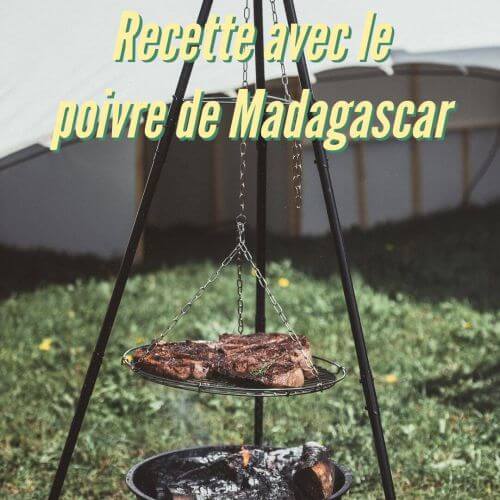 Mada wild pepper is simply a very high quality pepper for creative and gourmet cuisine.
It is a pepper which is used crushed with the pestle, so that it releases its singular aromas as well as possible.
Voatsiperifery is exceptional in taste, a pepper that can be used in savory or sweet cuisine.
It is a great pepper that will be excellent for your dishes.
You will cook creatively with wild Madagascar pepper to flavor and spice up the meats, mainly red meats, carpaccios, white meats, poultry, fish and vegetables.
Come and use it to flavor your vegetables of all kinds, especially the slightly bland steamed vegetables, in lentils or fried mushrooms.
Did you know that voatsiperifery wild pepper is an incredible pepper in foie gras
Cook recipes with Madats Voatsiperifery pepper to give character to your sauces: let the seeds of wild pepper infuse in the sauce, you will discover an explosion of flavors and aromas.
Wild Madagascar pepper in the mill will go very well in oriental dishes with honey.
It will do wonders in sweet cuisine, especially in fruit and chocolate: fruit salads, pan-fried fruit, lychee, mango, rhubarb, strawberries, jams, syrups, pies, puddings, crumbles, creams, mousses, fondants, cakes , etc.
The Best Recipes with Voatsiperifery Madagascar Wild Pepper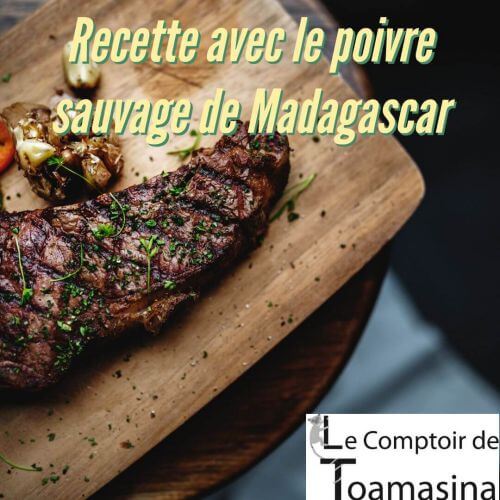 All about peppers, vanilla and spices from Comptoir de Toamasina
Subscribe to our Facebook, Instagram and youtube and come experience the Comptoir de Toamasina adventure. Every week, reports on our flavor routes.
Customers who bought this product also bought: