Pai Mu Tan White Tea Special China
White tea from China with large clear leaves with lots of white buds. A sweet and flowery infusion. Sold in 50g box
Tea power: 3/10
Main notes: a flowery tea
To savor: Afternoon and evening
Buy the highest quality Pai mu Tan bench tea at the best price at Comptoir de Toamasina. It is a precious white tea that comes from the Fujian region of China. China produces the best white tea with notes of white flowers and peaches. A sensory journey and a gourmet escape.
Pai Mu Tan White Tea Special from China
This is where you will buy the best Pai Mu Tan Special White Tea from China.
We offer you a delicious white tea, which is picked by hand and only in spring. It is a rare tea that is nicknamed the tea of the emperors. A tea that has a low tannin and theine content. It will give you a pale tangerine infusion color. It is a velvety and warm liquor with very flowery notes on the palate. It is a tea that has a good length in the mouth.
Purchase and Sale of Special Pai Mu Tan White Tea
Buy Online the Best Special White Tea Mu Mu Tan
This tea is probably the most delicate of all, it undergoes very little development, no fermentation or oxidation, a subtle, very light flavor, much less marked than black teas or green tea. The uninitiated may need two or three tries before appreciating its finesse. White teas are tasted plain, without sugar, not too hot. Their infusion time is particularly long because the leaves of white tea need time to release all their aromas. The times given will be indicative, they must be adapted by 2 or 3 minutes, depending on the case and your tastes.
Pai Mu Tan Special White Tea
Our Pai Mu Tan is the French translation of "White Peony" like all of our white teas, our special Pai Mu Tan tea undergoes very little processing just wilting and drying. It is therefore neither oxidized nor fermented. It is therefore rich in antioxidant polyphenols. Our special Pai Mu Tan tea is a very high-end and very refined white tea. It consists only of the most beautiful fluffy buds, accompanied by young fine leaves. Refreshing tea low in theine. It accompanies hot summer days and evenings with its pale, bright yellow liquor.
Product Description
Product: Tai Mu Tan Special White Tea
Packaging in sachet: 50g
Feature: Pai Mu Tan Special White Tea
Flavor: The infusion is slightly golden, soft on the palate, with floral notes
How to properly prepare Fujian white tea - China
Here's how to prepare your Comptoir de Toamasina white tea
Water temperature: 75 ° c
Brewing time: between 7 and 10 minutes
Quantity of Tea: 2 to 3 tablespoons or 6g
Water: 1l
Teapot: earthenware, glass
Cups: small with thin edges
Buy the best white tea online - Arnaud Vanille selects the best teas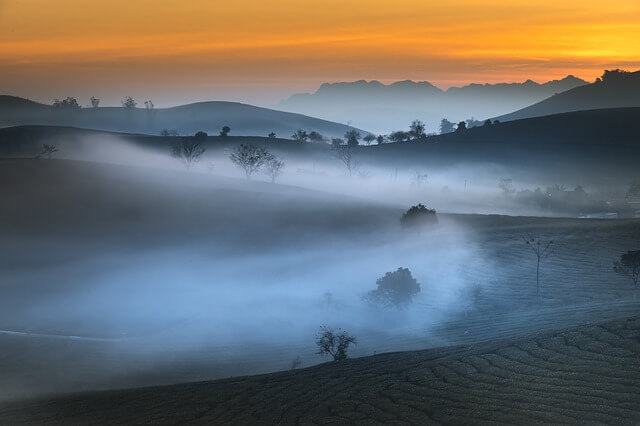 White tea is remarkable for the appearance and size of its leaves and buds. This tea is very light and the volume it occupies, even for a person, does not accommodate socks and other tea tongs in which its leaves could not brew properly. So put it as it is in the already scalded teapot and pour the water at the right temperature over it. Close the teapot, cover it with a cloth so that it does not cool and leave to infuse for at least 7 minutes. Taste the liqueur, if it seems concentrated enough, serve it, otherwise let it steep for a while.
Please note some white, discreet and subtle teas may require even longer brewing times than those indicated here, up to 15 minutes.
A caffeine-free tea, White tea with the best value for money.
Customers who bought this product also bought: