5 Vanilla Pods New Guinea
5 vanilla pods Tahitensis from Papua New Guinea. This PNG vanilla bean pastry is blacker and thinner than Tahitian vanilla. This PNG pastry vanilla offers fruity, floral and woody notes. This cousin of Tahitian vanilla expresses itself very well in fish, white meats and desserts.
Main notes: woody and floral vanilla
Aromatic: A vanilla pod with first notes of spice and leather which will continue with long notes of floral vanilla
Color: Ebony, silver and black
Quality: Gourmet
Category: Grand Cru
Size: + 14cm
Origin - Plantations: Highland region - Mount Kabangama, Goroka - Papua
High quality vanilla pod at the best price with a subtle note of spice and fruit with long floral vanilla notes.
5 vanilla pods Tahitensis from Papua New Guinea 
Tahitian Vanilla PNG Beans
It is here that you will buy the best vanilla pod of Papua New Guinea Tahitian variety at the best price. Enter the wonderful world of Papua Vanilla pod and create creative cuisine.
It is love at first sight with the creator of Comptoir de Toamasina, the vanilla pod from Papua New Guinea, it is the same variety as that of Tahiti with superb flavors. You will discover a vanilla with notes of island flowers and spices.
A select vanilla pod with a trunk ripening. We are proud to invite you to discover this vanilla from the best of the harvest and used by great chefs in Brazil.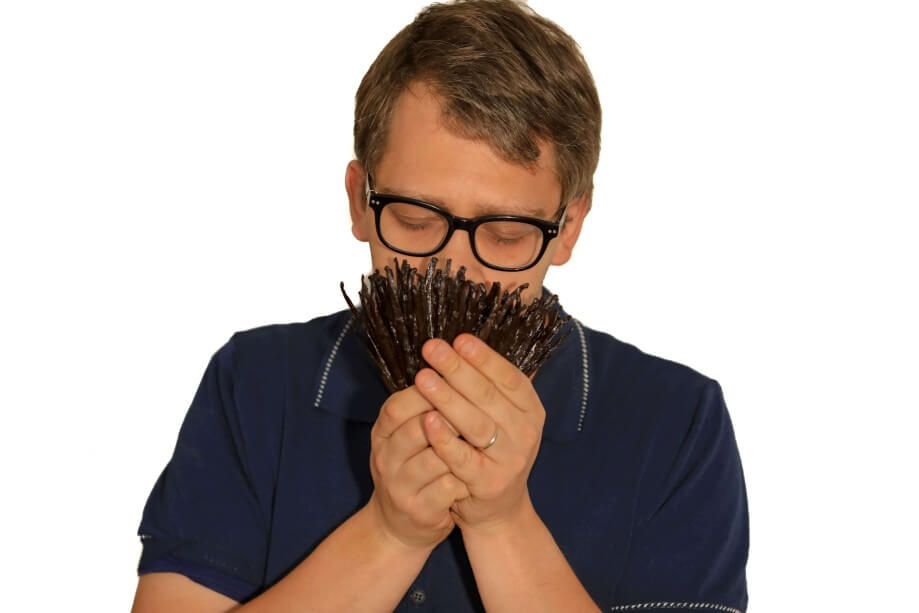 Vanilla Tahitensis - Grand Cru
The lands of Papua New Guinea offer a land of exception and excellence.
The PNG vanilla bean pastry is grown in front of the Pacific Ocean just like our vanilla from Madagascar which is grown in front of the Indian Ocean.
Vanilla pod of Papua New Guinea gourmet.
It offers extraordinary notes: a floral and woody meeting through fresh and fruity chords.
A vanilla pod from Papua that will marry wonderfully with sweet and salty dishes.
A vanilla pod PNG to discover absolutely.
Gourmet Tahitian Vanilla Beans from PNG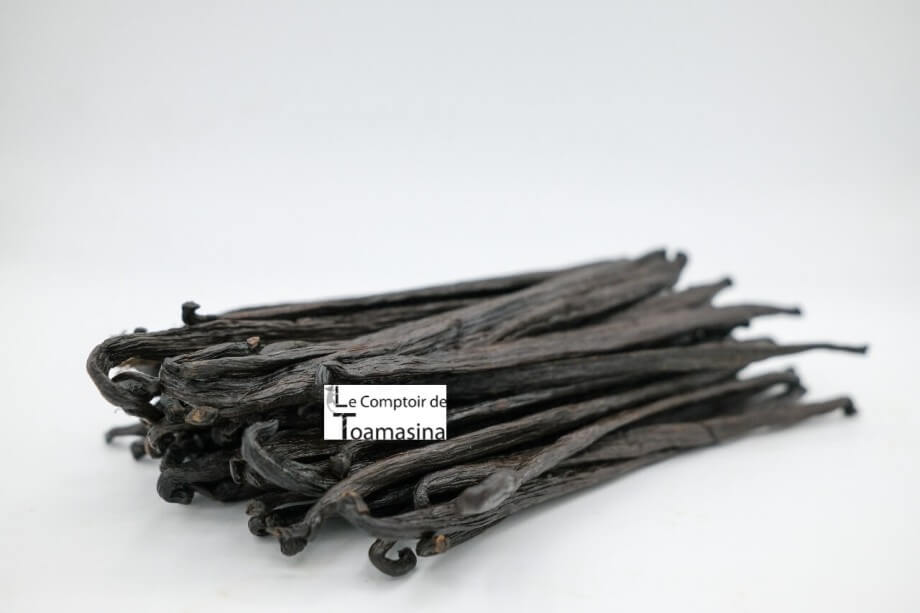 Just a few years ago, in the 2000s Papua New Guinea vanilla pod was not known to the world of gastronomy and even it was not considered as a good value, as a pod of excellence and 'exception.
Today the vanilla pod of New Guinea has become rare and much sought after by vanilla lovers and pastry chefs. 
First of all, the New Guinea vanilla crop is very confidential. Especially for Vanilla Tahitensis plants. This vanilla bean is very tasty. There are only a few tons a year.
To make a Papuan Tahitensis vanilla pod of excellence and quality, it takes a lot of love and work.
It is about three very long years for the first flowers to arrive on the orchid. Then we find the same work as for the vanilla pod of Madagascar, Tahiti, Vanilla of Brazil .....
The fertilization of vanilla is done by hand.
The region of Sepik is very famous for its vanilla and cultivates it wonderfully.
Vanilla pod from Papua New Guinea: a symphony of flavors
Vanilla pod from Papua New Guinea does not just have a flavor but an impressive and very tasty aromatic palette.
You have floral and woody notes through fresh and very fruity accords.
You love the taste of Tahitensis vanilla from New Guinea so come and discover Tahitensis vanilla extract
Product Description
Product: 2 vanilla pods Papua New Guinea quality Gourmet / extra *
Vanilla Type: Black New Guinea Pod / Extra
Quality: Gourmet / Extra
Size: 13 to 16cm
Characteristic: Soft vanilla pods, black, fleshy, shiny, fragrant, mellow and not split.
Packing: In Bottle
Provenance: Papua New Guinea
Vanilla Papua New Guinea Preservation Intense Flavor
The Comptoir de Toamasina tells you everything about how to keep the vanilla pod of Papua New Guinea and vanilla from the world in the best possible way.
Here are some of the reasons why you must keep your Gourmet New Guinea vanilla pod.
Papuan vanilla is a pod that does not like UV and temperature differences, even more than the Madagascar vanilla pod.
Customers who bought this product also bought: